Edward A. Lawrence Packard: A Golf Course Design Visionary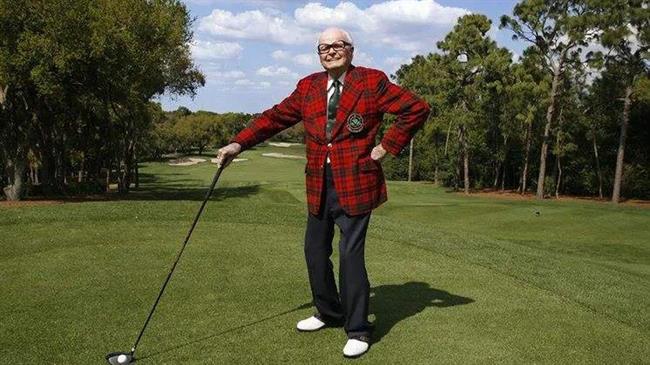 With a rich legacy spanning six decades, Edward A. Lawrence Packard was not just a landscape architect, site planner, and golf course designer; he was a true master of shaping land for the benefit of humanity.
After graduating from the School of Landscape Architecture at the University of Massachusetts in 1935, Mr. Packard embarked on a remarkable journey in the world of design and architecture. His career began with the U.S. Department of the Interior Resettlement Administration, focusing on Recreation Development Projects. In 1936, he transitioned to the National Park Service, contributing to park development in Bar Harbor, Maine.
Mr. Packard's skills were honed during two years of work as a designer, engineer, and supervisor for a landscape contractor in the Boston metropolitan area. This was followed by a year with the E.A. McIlhenny Landscape Co., makers of Tabasco sauce, a diverse experience that stretched from Baton Rouge, Louisiana, to Houston, Texas.
In 1939, Mr. Packard joined the U.S. War Department, Corps of Engineers, where he played a pivotal role in the landscape work at Westover Field in western Massachusetts, a $15,000,000 project. During this time, he developed a comprehensive Master Plan and camouflage plan for the air base, a significant part of which involved seeding 1,500 acres of grass.
In 1943, Mr. Packard became the designer and engineer for the Chicago Park District's multi-million-dollar park expansion program. He was instrumental in site selection and development for new parks, as well as the design aspects of Northerly Island Airstrip and O'Hare International Airport.
Following 1944, Mr. Packard served as the chief supervisor and designer for Chicago golf course architect Robert Bruce Harris for eight years. He oversaw a variety of projects, including site planning for Maine Township High School in Des Plaines and Park Ridge, Illinois, Maryknoll College site development in Glen Ellyn, Illinois, Janesville, Wisconsin High School site planning, the University of Iowa golf course, and numerous golf courses across the nation.
Over his illustrious career, Packard was involved in more than 250 golf projects. His design philosophy adhered to time-honored principles and emphasized safety, creating courses that harmonized seamlessly with their surroundings, whether with or without housing. His work earned accolades and recognition in leading publications, including Golf Digest, Golf Magazine, PGA Magazine, Golfweek, Desert Golf, Wisconsin PGA, Chicago Tribune, and the St. Petersburg Times.
In 1990, after retiring, Mr. Packard embraced a new chapter in his career, becoming the designated golf course architect for the International Executive Service Corps of Stamford, Connecticut. His expertise contributed to the design of four courses in Guatemala and five courses in Egypt, in addition to two courses in South Korea and two in Venezuela.
Mr. Packard's lifetime of achievements was celebrated at Cypress Run, where he received the Lifetime Achievement Award on January 22, 2012. The event garnered support and recognition from industry luminaries like Jack Nicklaus, Arnold Palmer, Arthur Hills, Ron Garl, Brent Wadsworth, Phil Berry, as well as Cypress Run Members Gary Koch, Jan Stephenson, and many others. Mr. Packard took immense pride and joy in the courses he designed, hoping that players around the world would "ENJOY THE GAME" on his courses and beyond.